I received this book for free from Penguin, Speak in exchange for an honest review. This does not affect my opinion of the book or the content of my review.
Once Upon a Kiss

by Robin Palmer
Published by Speak on January 5th 2016
Genres: Contemporary, Fiction, Romance, Science Fiction, Young Adult
Pages: 304
Format: ARC, print ARC
Source: Penguin, Speak
Buy on Amazon
Goodreads

So much has happened since 1986, and Zoe Brenner is about to find out just how much.
From the author of the book that inspired the Disney original movie Geek Charming!
It's 1986 and sixteen-year-old Zoe Brenner's world revolves around Depeche Mode, Judd Nelson, exercise-obsessed parents, and her best friend Jonah. Then one day, in a freak Fun-Dip choking accident, Zoe falls unconscious, and awakes in the year 2016. So much has changed, and Zoe needs Jonah to help her make sense of it all. But in this life, Zoe is the most popular girl in school, and she soon realizes this Zoe doesn't associate with nerds like Jonah. As Zoe juggles new technology, attempts to hide her enthusiasm for poet blouses, and manages to keep her super jock boyfriend at bay, she tries to rekindle her friendship with Jonah and use her popularity for a good cause. Will she ever get back to 1986? And more importantly, does she want to?
A Review Told in Reaction Images: Once Upon a Kiss
(aka Sometimes I Write Short, Harsh Reviews)

#1: The Plot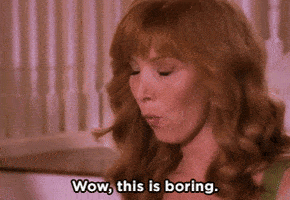 Once Upon a Kiss is filled with nothing but filler, filler, filler. And plot holes. Lots and lots of plot holes. (Basically NOTHING that happens is ever explained.)
#2: The Heroine
Zoe is a judgemental "special snowflake" character with absolutely no redeeming qualities. The sad part is, she THINKS she's totally nice and open-minded, when in fact she's the quickest one to stereotype and judge. The girl-on-girl hate was just… ugh.
#3: The Writing
This book was so full of pop culture references that it was going to explode. Dude, I get it. Some part of the book's set in the 80's–I got that from the 231287 you reminded me so. And by that, I mean the heroine takes every opportunity to TELL us it's the 80's.
#4: The Characterization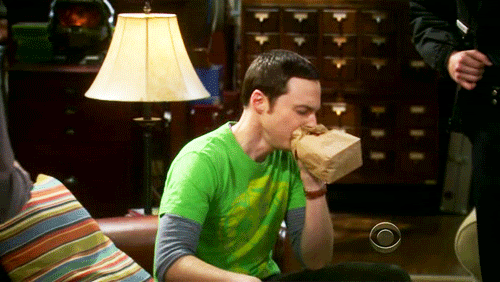 EVERY. SINGLE. CHARACTER. IN. THIS. BOOK. IS. BASED. ON. A. STEREOTYPE. They're basically just cardboard cutouts with no depth to them whatsoever.
#5: The Romance
This is the only saving grace of the entire novel for me. Again, it was your typical high school romance, but you guys know how much I love best-friends-to-lovers stories.
Overall, way too shallow and full of teenage drama for my tastes. With annoying language and one-dimensional characters, Once Upon a Kiss was just not the read for me.